Disaster Recovery as a Service

With a Cloud Connected Data Protection Appliance.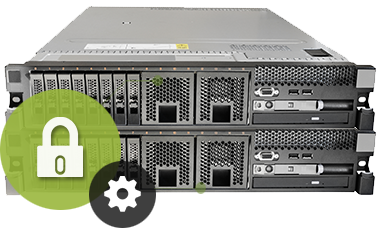 Be Prepared. Your Business Can't Afford Downtime.
Preparing for a disaster can mean the difference between business as usual and the end of business entirely. Yet with shrinking budgets, this valuable solution that could ensure business continuity is often cut, or simply not enough to invest in a comprehensive disaster recovery solution. That's why Infrascale has introduced a cloud-connected data protection appliance with innovative Hardware-as-a-Service pricing. This solution is available as a physical rack-mount appliance or virtual appliance, offering powerful backup for VMWare, Lunix, Unix and Windows environments. This on premise device offers a breakthrough value for protecting large server environments and data centers, and allows you to:
Support large amounts of data in your network
Offer quick recovery time, reducing downtime
Comply data protection policies and laws
Backup to many locations
Your Entire Environment Ready When You Need It.
Disaster recovery as a service, or DRaaS, is an effective solution that doesn't hit the capital budget. If your customers have no tolerance for downtime, or have infrastructure in severe weather risk or other unstable locations, DRaaS is the right solution. Replicate infrastructure, applications and data to the cloud to enable full environmental recovery with Infrascale. Access the entire environment and have your customers back up and running in no time, when they need it most. Our cloud-integrated data protection appliance offers:
VMWare, Linux, Unix, and Windows backup
Cloud-connected and includes cloud storage
On premise de-duplication
Deployment as a physical and/or virtual appliance
A Breakthrough HaaS Pricing Model.
A Hardware-as-a-Service pricing model affords our partners the ability to sign up for the service, and get the appliance for free. Simply pay for what you need, with no additional fees to add, repair, replace, or remove hardware. With all shipping done at Infrascale's cost and no per customer restrictions, this truly provides our partners the most cost effective solution for a comprehenisve data protection solution. Learn more about the Infrascale cloud connected data protection appliance, and disaster recovery by contacting us today!